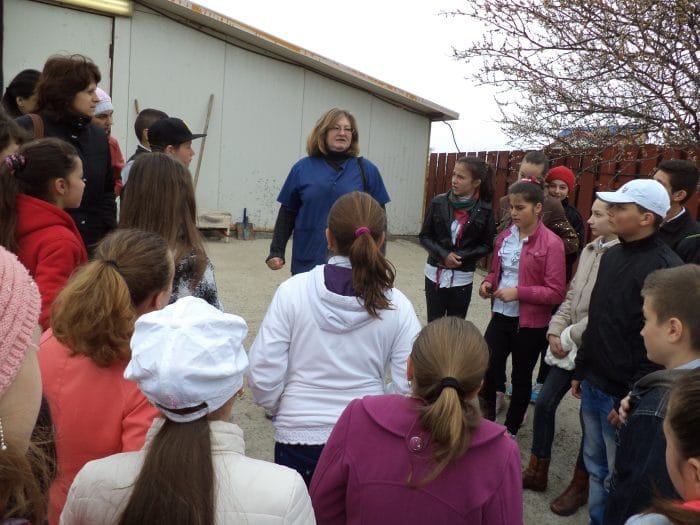 ROLDA heeft met lokale scholen samengewerkt om studenten te leren hoe dieren met respect en mededogen moeten worden behandeld, omdat het wezens met gevoel zijn die angst en pijn voelen en verlies en liefde ervaren. We leren dat mishandelde dieren fysieke en emotionele trauma's oplopen die kunnen leiden tot een slechte levenskwaliteit als ze niet worden behandeld.
We organiseren creatieve wedstrijden voor lokale kinderen om hen te helpen verantwoordelijke eigenaren van gezelschapsdieren te worden.
Kinderen hebben onze hulp gevraagd om hun honden te steriliseren, omdat ze nu het belang van sterilisatie begrijpen en niet willen dat hun huisdieren in de steek gelaten of gedood worden. Alle huisdieren in Roemenië moeten gecastreerd, gechipt en geregistreerd zijn. Doe je dit niet, dan riskier je boetes tussen de € 1.100 en € 2.200. De meeste eigenaren van gezelschapsdieren kunnen het zich niet veroorloven om hun huisdieren te steriliseren, te chippen en te registreren, dus sommigen kiezen ervoor hun huisdieren in de steek te laten om boetes te vermijden.
Deze kinderen hebben om onze hulp gevraagd, en wij zullen ze helpen!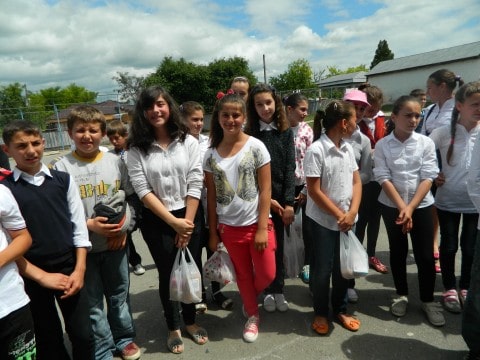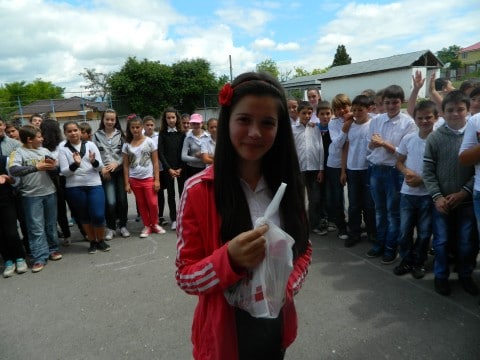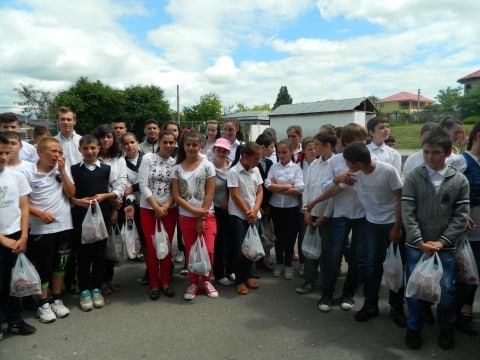 Andere ROLDA-programma's die zich richten op kinderen zijn: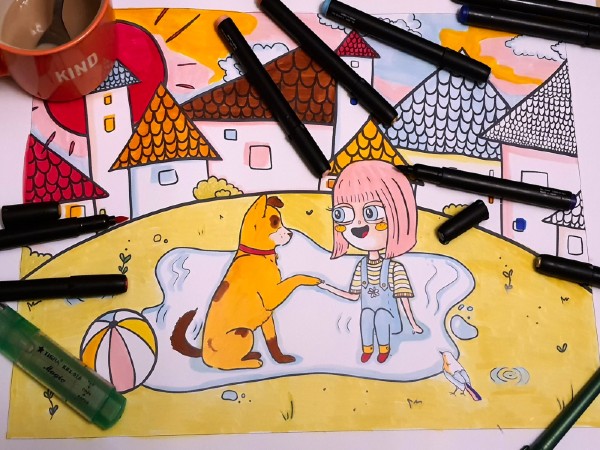 Een Roemeense student heeft een kleurboek gemaakt om kinderen te helpen bij het onderwijzen over dierenwelzijn. We zijn momenteel op zoek naar sponsors om de kleurboek te printen en te verspreiden in benadeelde plattelandsgebieden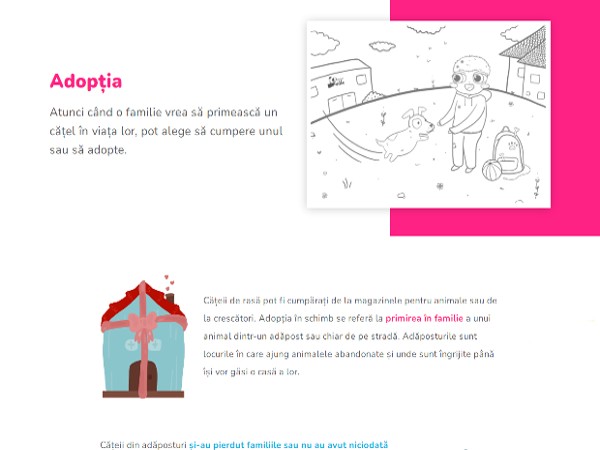 We hebben een sectie op onze Roemeense website gericht op kinderen die een huisdier hebben of willen hebben, zodat ze meer te weten kunnen komen over de behoeften van honden en hoe ze huisdieren moeten behandelen en respecteren.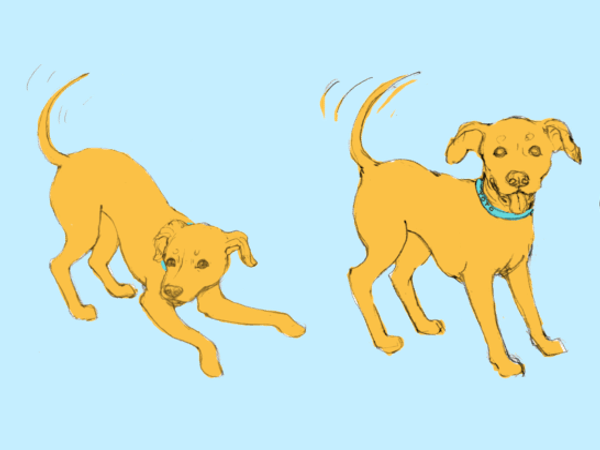 'Spreek Toto's taal' is een van de weinige brochures die we hebben gemaakt om mensen (vooral kinderen) uit ons lokale platteland te informeren over de lichaamstaal van honden. We willen agressie tegen mensen voorkomen.